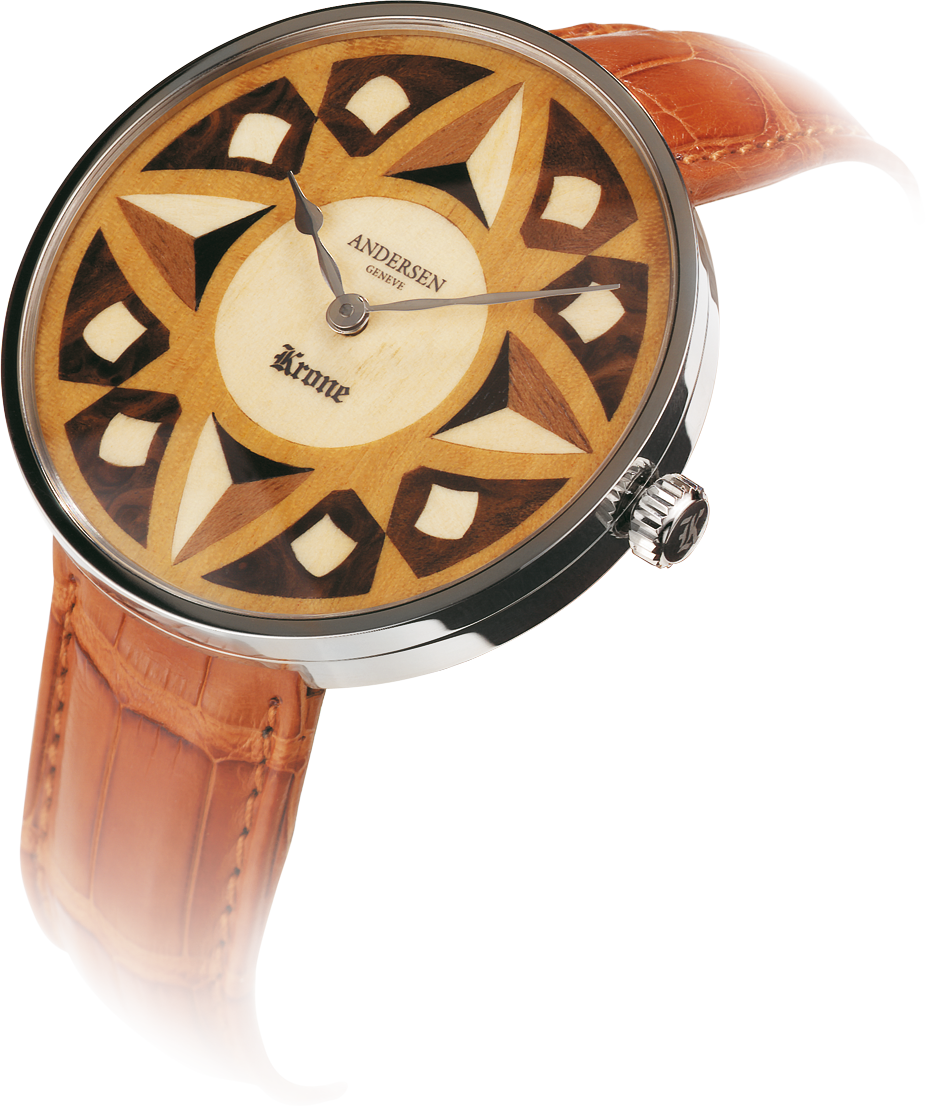 Le Marquis
This amazing timepiece is created by a rare technique of micro marqueterie.
This requires the artisan to hand-cut miniature exotic wood inlays arranged in a unique beautiful pattern.
SPECIFICATIONS
Edition Size: 50 pcs.
Case: White Gold
Case Diameter: mm. 44
Case height: mm. 10,6
Weight: gr. 65
Jewels 25
Basic Caliber: KA 8631
Special features: Wooden marqueterie dial and all wood are theri natural color.
Water resistance: water protected. Protected against water at no pressure.