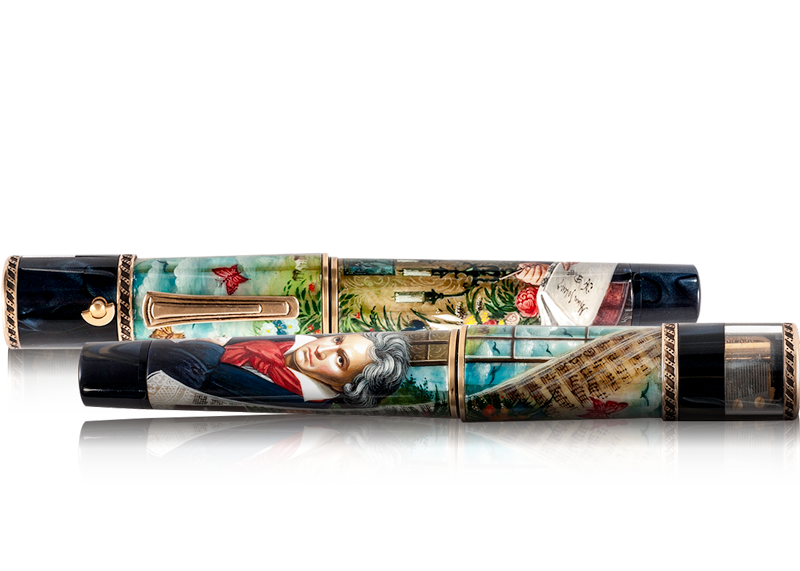 Beethoven
SPECIFICATIONS
Krone pays tribute to the musical genius of Ludwig Van Beethoven with a finely crafted writing instrument.  The delicately hand-painted mother of pearl cap and barrel capture the essence of Beethoven.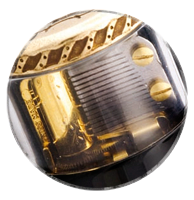 The intensity of the Maestro's talent is apparent in his portrait, while composing at his desk.  The butterflies, artistically represented, pay homage to Beethoven's 'Ode to Joy'.
The pen features a Reuge musical piece atop the cap, which plays a sampling of Beethoven's 'Ode to Joy'.  This musical piece along with a miniature soundboard allows Beethoven's music to resonate from the pen.
In a Limited Edition of only 28 Magnum Fountain Pens worldwide, this masterpiece is truly unique.