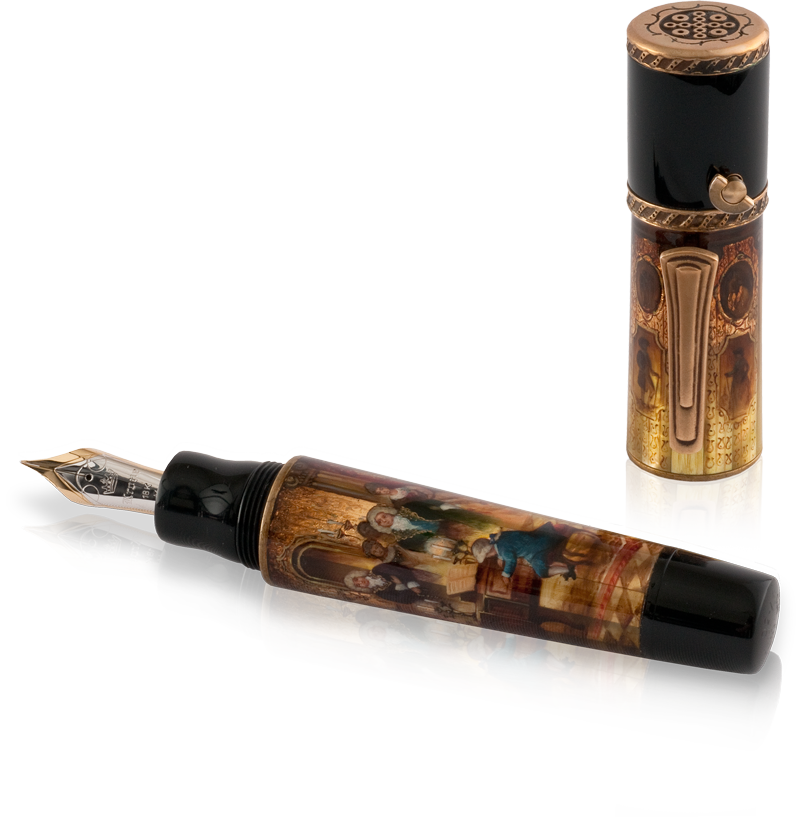 Mozart
Wolfgang Amadeus Mozart was not only a musical genius, but a man of the theater. In October 1877 he was on a concert tour in Munich and was looking for an established music post with a nobleman, as his father had suggested. But his true ambition was to compose an Italian opera. Italian opera was the chief musical genre in the late 18th century and Mozart recognized its importance to his career and legacy when he said," they would bring me more credit than if I were to do a hundred concerts in Germany." A number of more established composers, including Frederich Handel, had made their reputations by composing Italian operas and young Mozart wanted to use the same blueprint to secure his place in history. Mozart's genius was evident whether he was writing music for comedy or drama. "Don Giovanni", for example, was one of hundreds of Italian comic operas available to the public in the late 1700s. But it had the Mozart touch: a musical score that was transcendent, that seemed to flow directly from God. His body of work during his twenties is astonishing and flowed from his operatic creed, which was to make the music integral to the story. The music was not only equivalent to the dramatic action, but was the dramatic action. This philosophy guided Mozart as he composed three Italian comic opera masterpieces in the 1780s: "Idomeneo", "The Marriage of Figaro" and "Don Giovanni". The period between 1781 and 1787 was the mostbrilliant and prolific of Mozart's career. He was only 31 years old and had already written three of the greatest operas of all time. And just for good measure, had invented the piano concerto. He would still produce great work before his premature death at 35, but the 1780s marked the zenith of his professional output. Despite the magnificent successes of his Italian operas in the 1780s, as the decade drew to a close Mozart found himself in difficult circumstances, in debt and experiencing a creative drought of sorts. Things started to look up toward the end of 1790 as he received several commissions and entered the period that would be his last burst of creativity. In the spring of 1791, the last year of his life, Mozart agreed to compose "The Magic Flute" for theater impresario and actor Emanual Schickaneder. Schickaneder wrote the libretto and sang the leading comic role. The opera was completed by mid-summer and opened in Vienna on September 30 to great fanfare. Mozart saw it performed several times and it made him very happy to see his work embraced by the Viennese public. As the fall season deepened, Mozart started to compose his final piece, "Requiem". He died while composing it. It was commissioned by a stranger who was later revealed to be an eccentric music lover named Count Walsegg, who lived in a castle south of Vienna. He loved to perform music with his young wife, who had died prematurely in February 1791. The piece was written for her, though many critics believe that Mozart knew he was very sick and was writing it for himself as well.
Mozart became ill on November 20, 1791 and never recovered, dying on December 5 of that year. "Requiem" was completed by his friend Sussmayr, who forged Mozart's name to the finished piece so that his wife Costanze would receive the balance of the commission. His "Requiem" was completed and the voice of God was gone.
LISTEN TO AUDIO
SPECIFICATIONS
Krone celebrates the 250th anniversary of the birth of Wolfgang Amadeus Mozart with an exquisite writing instrument.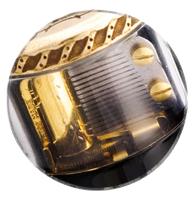 The delicately hand-painted mother of pearl cap and barrel depict an intricate scene of the six-year-old prodigy playing at the piano. Surrounded by a crowd of people entranced by his melodies, young Mozart's feet dangle above the ground. The richly colored, finely crafted painting brings to life the flowing tapestries as well as the glowing chandelier.
The pen features a Reuge musical piece, which plays a sampling of Mozart's "Eine Kleine Nachtmusik". This musical piece along with a miniature soundboard allows Mozart's music to resonate from the pen.
In a Limited Edition of only 50 Magnum Fountain Pens worldwide, this masterpiece is truly unique.
Piston Fill. F, M and B